Sofar Sounds: So far from DIY
I attended my first Sofar Sounds show on Friday night. It was a great night, attending a show with a friend and making a few new friends with those that we were sharing a couch with. Sofar Sounds hosts shows in secret locations, from people's houses, apartments, or even offices, that their community offers up.
As someone who went to a lot of DIY shows in college, the show was a bit surreal. The Sofar show had all the trappings of a DIY show: a crowd of people who care about music, who've all traveled there to see a show, a show organized by someone they know or another friend knows. Except in this case, the someone they know is instead a company that they've paid money to, and they don't know the artists or the promoters or even the location until the day of the show.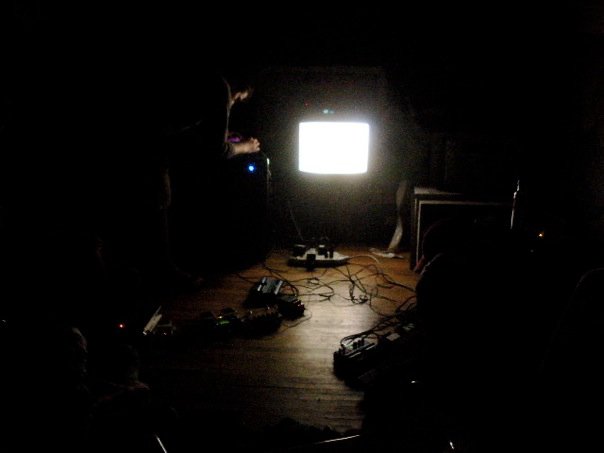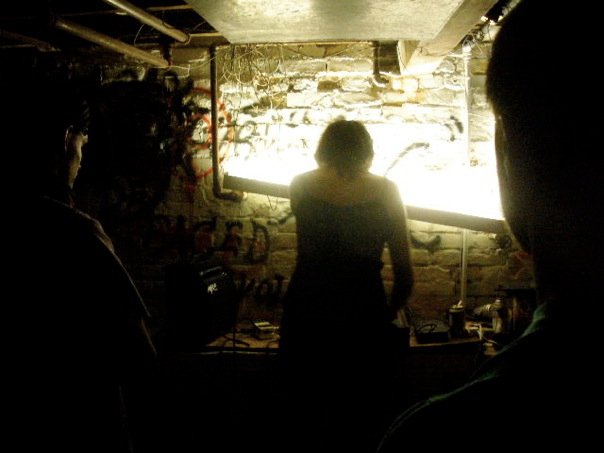 The DIY shows I've been to were characterized by familiar faces, familiar locations, but also hardworking dedicated musicians and music lovers doing the promotion, organization, and crowd-wrangling. Shows in living rooms, basements, kitchens, and garages. Realizing years later that you should've worn earplugs. A network of people that once you break into, you can start going to even more shows in more and more places over the years as people move in or away.
The crux of it being, of course, breaking into the network. How do you find a community of like-minded people who have the resources to host and promote house shows, and are doing just that? Sofar Sounds takes people who have the resources to host house shows and connects them with bands and a predefined, curated audience. Sofar shows are like the Lyft of DIY shows, and the commercialization feels somewhat awkward. Sofar Sounds takes the DIY show model and tries to "solve" it with a business model.
Emma Silvers covers that business model in depth in her article A New Guest at Your House Show: The Middleman for KQED Arts. No longer do the musicians and music lovers have to do the promotion, organization, and crowd-wrangling on their own. Instead, they operate as volunteer "ambassadors" for Sofar Sounds, but don't get paid and still have to do crowd-wrangling. The musicians, on the other hand, might not get paid anything at all. The audience is largely formed of strangers, selected based on applications for tickets by Sofar Sounds.
Perhaps because of all this, the community at the Sofar show felt constructed. Our "ambassador" made me feel like I was alternately at a sporting event or at a team-building exercise with his efforts to pump up the crowd and get us to bond with each other at the same time. Thankfully no one tried to fist bump me. We were all united in our love of music and our willingness to obey the rules about when we were supposed to leave or when we were supposed to talk. Overall, it felt distinctly constructed, rather than a true community of repeated faces like the DIY experimental/punk scene I'd known before.
At the show, I met some people that I enjoyed talking to and would want to see again. Therein lies another problem with the constructed community—it's building a network behind Sofar Sounds, not behind the bands themselves. I may never see the people I met at the show again, because the network and the community of people attending the show is so far removed from those promoting and organizing it.
Nevertheless, the DIY network has limited reach, and Sofar might help bands break out of that network. If your DIY shows are always performed for your friends and your family, how do you attract new people? Building an organic community takes time, dedication, commitment, but doesn't exactly pay you quickly. Sofar might act as a kind of shortcut to getting your music in front of new people that might not otherwise stumble into your community. Even if it also doesn't pay you quickly, and even if they hear your one show and you never see them again.
What does this business model mean for local bars that host music? How many of the artists actually make money from the $15 cover that we're willing to commit to this ~experience~? Perhaps next time I'll spend my money at Hotel Utah Saloon or another local venue without the secrecy or the middleman. Maybe the next Sofar show should take you by surprise by happening at an existing venue, with local bands that get a full cut of the ticket cost. Of course, then we're back at venues full of people that ostensibly don't care about the music but rather the night they're trying to have despite it.
As another alternate to Sofar Sounds, Group Muse also operates on the more commercialized house show model, but hearkens back to an even earlier method of hosting house shows—the era of chamber music. Capitalizing on the goodwill of hosts, the shows happen in the same sorts of venues as Sofar Sounds shows, and feature classical chamber music instead of more mainstream singer songwriter type music. However, musicians are paid by the audience, so the platform operates more realistically as a platform rather than a true middleman.
I've similarly been to one Group Muse event, and found it a great exposure to a type of music I wouldn't have sought out otherwise. And that seems to be the real fun behind the secret show atmosphere. Someone has brought you to a place, you have already paid, and you have pretty low expectations of what you might be listening to. The openness that makes any sort of house show a success is already there. So overall, I can't really complain too much.
The music industry has been disrupted a lot by technological advances, but artists continue to not get paid enough for what they do for us. So go to secret shows. Find house shows, find DIY shows, go to Sofar shows, go to Group Muses, and check out the acts playing at your local bar. Go out, dance hard, and pay up. It's worth it.
Some artists I discovered at DIY shows: