2015 Resolutions, 2016 Music, and 2017
In 2015 I made some resolutions. I haven't followed up on them since. In 2016 I made no resolutions, but I listened to a lot of music.
How the 2015 resolutions fared in 2015 and 2016
I did okay.
1. Stay off Twitter more, read fewer articles on the web, and create more
I've continued to use Twitter over the past couple years. My use of it waxes and wanes depending on the news. I periodically delete it from my phone to get a break. My Pocket queue and a change in my commute mean that I've certainly shifted my web-based reading habits. I read 73 books in 2016 (that I bothered to add to Goodreads, so let's round to 75). I've taken a few vacations without my laptop, and have spent a bit more time working with my hands—whether at the gym, climbing, or making things like jewelry.
2. Learn JavaScript
I still have not learned JavaScript. I gave up on it. Part of this is because semicolons are rude, and part of this is because I joined a company where Python is the primary backend language. I realized Python would be easier to learn and my interests shifted more toward data analysis (and maybe some digital mapping?) and further from interactive web content, so I worked on learning Python instead. I ran into the same issue learning Python as I did JS though… it requires a lot of time, and a lot of practice. Side projects are hard to maintain, especially when they're similar to your day job. I still have some tabs open about learning Python, and I took more Python tutorials, so I have at least reading-level knowledge of both languages.
3. Read something huge, and write something huge
Still haven't read Gödel Escher Bach: An Eternal Golden Braid. Still haven't written up a magnum opus on the reification of geographical and political and linguistic borders on the web. I'm hoping to break it apart and start publishing bits and pieces here this year. We'll see.
Goals for 2017
I'm meeting with friends this weekend to work through some. I'm setting some in terms of reading material, to better improve my knowledge of key (also depressing) moments in history. I can't be a history nerd without being fascinated by dictators, oppression, and systemic discrimination. So I'm branching out to different geographical dictators and oppression in history this year. Beyond that, we'll see what goals I end up with.
2016 in Music
2016 was a music-filled year, after a multi-year hiatus of drifting away from it being as central in my life as it deserves. These songs stuck with me for various reasons. They helped me regain some hipster credibility, branch out into less-explored genres, and reminded me how important it is to support artists you care about.
Songs that stuck
This year I bought the CHVRCHES album, the Bon Iver album, the Frank Ocean album, and The Little Prince soundtrack. In addition to a bunch of one-off songs, because shuffle is how I roll. I listened to Jason Derulo a lot, and listened to a four song playlist of Carly Rae Jepsen, Ariana Grande, Ingrid Michaelson, and Adele for longer than I'd like to admit.
Shows I saw
I saw the following artists play live:
Justice and Sebastian (he might still go by SebastiAn)
Broods and Two Door Cinema Club
Daughter
Still Flyin', Annie Hart of Au Revoir Simone, and Slow Club
Tallest Man on Earth and The Head and the Heart
Cold War Kids
CHVRCHES
If I had to rank them, CHVRCHES would be first. I started the new year by binging on SoundCloud recommendations from The Burning Ear and the related tracks that SoundCloud plays. A great way to fall into a rabbit hole of discovery, and a totally different experience from Spotify's more carefully-constructed and curated experience of the Discover Weekly and other playlists.
Stats that were gathered for me, passively by last.fm
Last.FM tells me things about last year in music too:

My listening increased after I moved in August.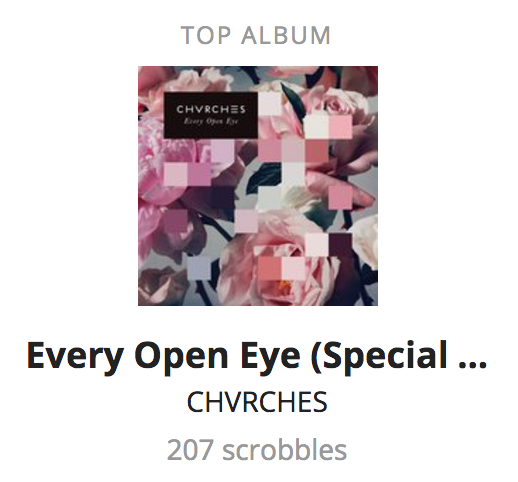 CHVRCHES was a continual favorite.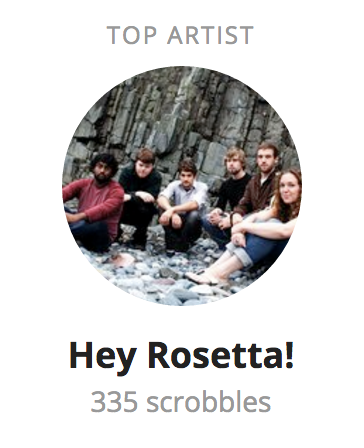 I listened to a lot of different types of music, but mostly stuck to indie.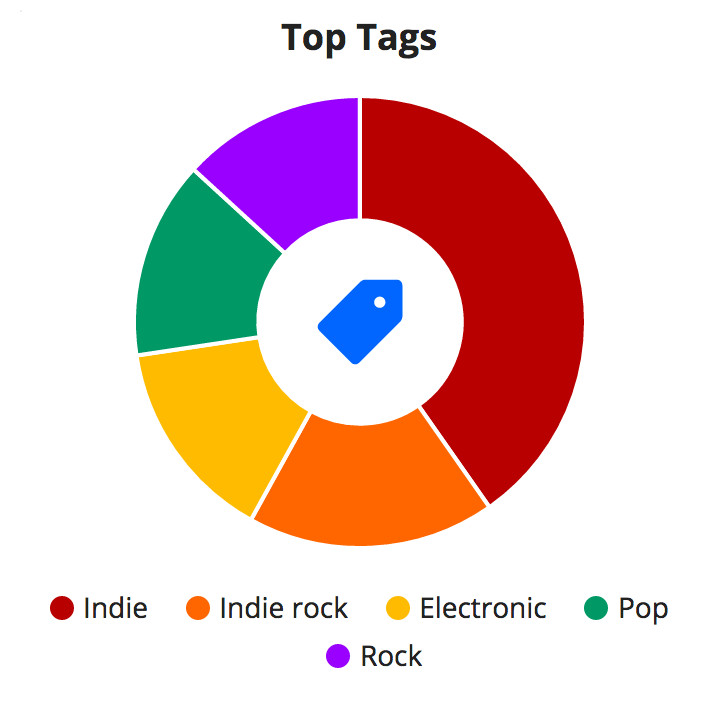 Hey Rosetta! - Trish's Song is a great song to listen to if you're trying to fall asleep.

2017 in Music
In 2017 I have tickets to see these artists in concert…
Less Than Jake
Mike Doughty and Wheatus
Jens Lekman
Radical Face
Matt Pond PA
Gibbz
Knox Hamilton and Colony House
And that's just the first three months. City life suits me. Forging ahead into 2017 suits me. Here's to more reading, more music, more learning, more blogging, and more self care in the year ahead.